The Role Of A Mobile Welder
Posted by:
Admin
Tags:
Posted date:
08-03-2022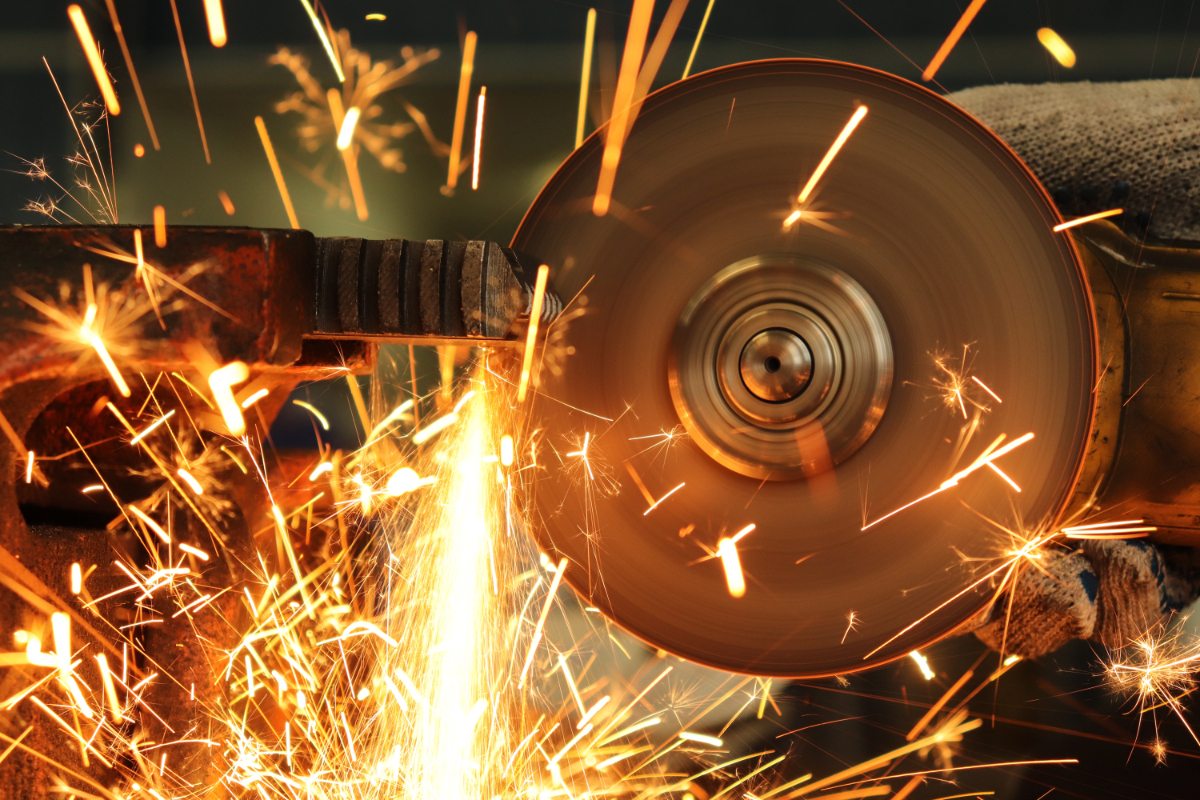 What Kind Of Jobs Do Mobile Welders Do?

Find out more about what kind of jobs mobile welders do? This article looks at the range of jobs that you can hire a professional mobile welder to assist with.
Mobile welding jobs and the welding industry are surrounded by mystery for many people. There are many career paths to choose in the welding business, ranging from repair, motorsports, jewelers, metal workers and mobile welders.
Today, we answer the question of 'What Kind Of Jobs Do Mobile Welders Do?'
Why Choose A Mobile Welder?
NO HIDDEN FEES!
You should always ask for a quote before the work begins and agree to that fee with your welder. They don't do their work for free, but some businesses will try to sneak in additional costs - but with a mobile welder, you have discussed the job with them beforehand.

Priority
When you contact a mobile welder, you know you have their complete investment and attention, allowing them to work on the most important parts at your site and work down the priority list.

Service At Your Home
When you have welding issues, of whatever scale, sometimes the difficult part is getting to the steel fabricator.
Whether you're on a building site or domestic property, knowing that the mobile welder will come to you with all the equipment needed puts your mind at ease

Time Convenience
The availability of mobile welders can differ from season to season, but when they arrive at your property, you know this is at a time convenient to you.
You can arrange with the mobile welder the appointment time, saving you travel costs and further time.
Of course, this will differ between companies and what you're wanting delivering, so be sure to do your research beforehand.
Precise Measurements
Talking to a welder over the phone and having them on your land are two very different things.
Hiring a qualified coded welder means you receive precise measurements for your products and requirements.
This allows them to fabricate and create the right product, working alongside you.

What Is A Mobile Welder?
Mobile welders are highly trained at their day job to the point they have opened their own mobile welding business.
This is generally completed by one person, a professional in their trade.
Unlike others, mobile welding services take their equipment and knowledge where the service calls them.
They can travel greater distances to their clients, working from businesses and domestic properties alike.
Their jobs are not limited to one location, and as they are their own boss, they can pack their truck and reach customers wherever they choose.

What Do Mobile Welders Do?
A mobile welding business carries all the welding skills of a regular welder but can work remotely without being tied to a garage or site. Employers have studied at a form of welding school and are proficient in steel welding and handling the necessary tools.
Mobile welding contractors can work in:
- TIG (Tungsten Arc) Welding
- MIG (Metal Inert Gas) Welding
- Arc custom welding
- Custom steel fabrication
- Repairs to gates, staircases, railings and other structures
- Structural steel on construction projects

What Kinds Of Jobs Do Mobile Welders Do?
Many welding articles will tell you that all welders perform the same work, but mobile welders are among some of the most experienced and highest paid in the industry. Working with regular clients in their area and offering their expertise at many facilities and companies without the conforms of a shop is why their salary is so competitive.
Here are some of the common trade jobs a mobile welder will complete:
- Trailer Maintenance
Although this may be a more straightforward job, a bad weld has higher costs and eventually becomes a safety hazard. A mobile welder gets straight to the point and brings the necessary tools for the welds. Angle grinders, cutoff wheels and stick electrodes are commonplace for this type of job, as the welder works with various metals. Customers of a mobile welder can relax knowing the process takes place at their home or business, meaning their trailer and vehicle doesn't have to go anywhere.
With Trailer Jack Replacements, the trailer jack can easily become overloaded, and a mobile welder can quickly determine the best course of action. Steel cracks on trailer models are expected, and many companies will happily pay for the convenient services of a mobile welder, as welding a new jack is a painless job that can be done efficiently.
- Equipment Repairs
Performing equipment repairs is another popular means of making money as a mobile welder. With their wide range of training and welding equipment at their disposal, the majority of mobile welders will find themselves creating and fabricating parts for machinery, tools and other equipment.
- Fence Fabrication
The setting of posts, pickets and fabricating fences isn't an unheard-of project for a mobile welder. Depending on the company, you can expect all structures to be painted and covered while the fence is fabricated on-site to the specific measurements and requirements.
- Railing Additions
An essential service for any mobile welder is to add additional steel, with railings being more popular in certain areas. The MIG machine equipped by mobile welding businesses is accessible on-site and is a great example of the convenience of hiring their services.


Are you looking for welding services in the Margate and Kent area? The convenience of hiring a mobile welder is second-to-none, and you can achieve great results for lower costs, all at your site. If you're looking for specialized fabricating engineering services, please contact our team today for more information.